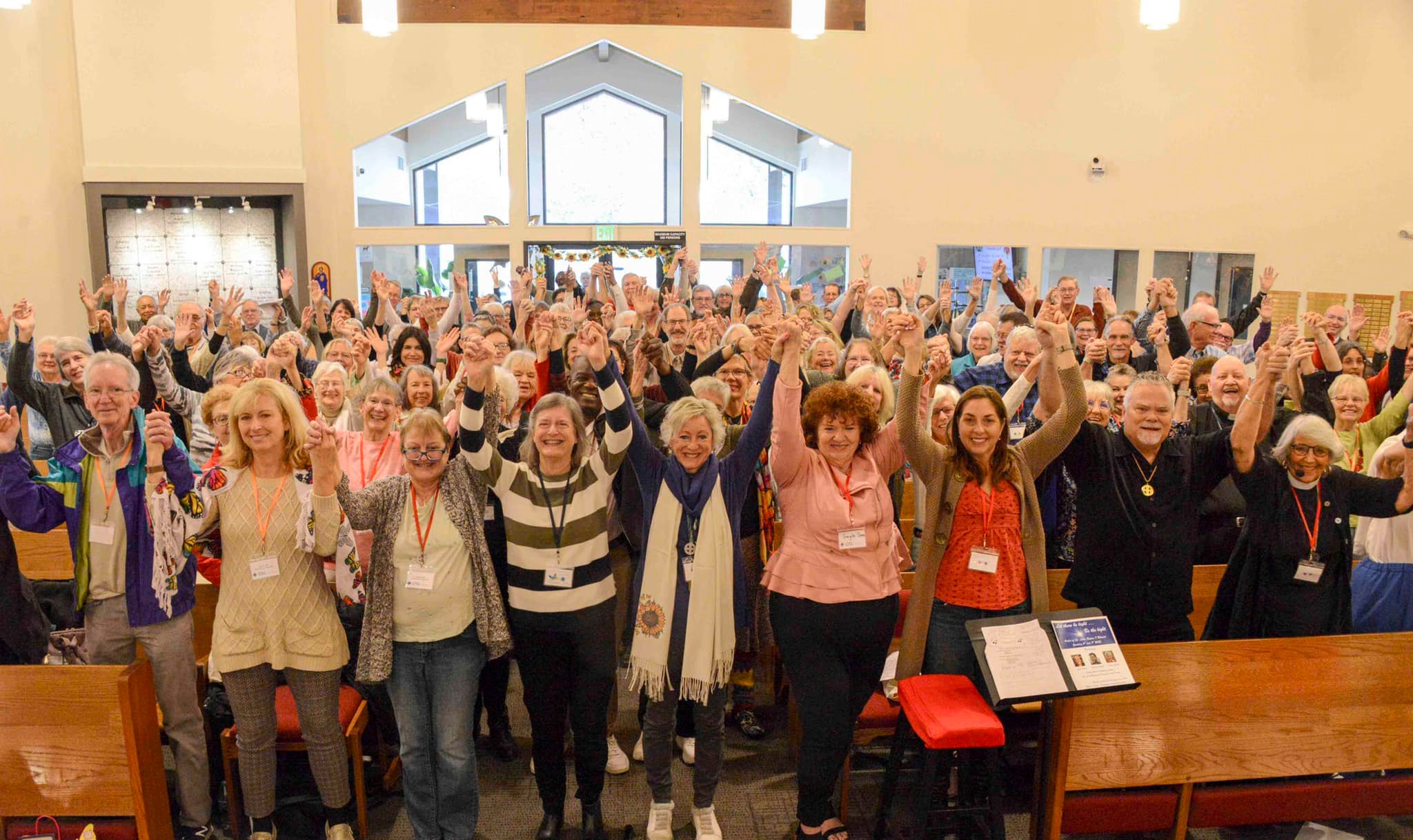 OSL North American Conference
October 20-22, 2022
JOYFUL NEWS! Join over 200 people who have registered from all over the USA, Canada, South Africa, England, Denmark, Kenya, Nigeria and the Bahamas! This has become an INTERNATIONAL CONFERENCE that you don't want to miss! Are you ready to be "Clothed with JOY"? You will be glad you said YES!
Book your flight today and reserve your hotel room at the Best Western Premier.
Registration questions?
Contact Laura Sinclair at oslonlinehc@gmail.com
Vancouver, WA – Fly into Portland, Oregon (PDX) Airport
"Clothe Me With Joy"
Hear, Lord, and be merciful to me; Lord, be my help.You turned my wailing into dancing; you removed my sackcloth and clothed me with joy (Psalm 30, 10-11 NIV).
Location:
Church of the Good Shepherd, 805 SE Ellsworth Rd, Vancouver, WA 98664
Fly into Portland, Oregon (PDX) Airport, which is a 10 minute drive to Church of Good Shepherd and the Best Western Premium Hotel.
Date and Time:
Begins Thursday, October 20, 2022 at 9:00am PT
Ends Saturday, October 22, 2022 at noon PT
Thursday, October 20, 2022
8:00 am – Check In; Continental breakfast; Book & Raffle Tables open
9:00 am to 9:00 pm – Full day program, which ends with worship, keynote talk, and healing prayer opportunity
Friday, October 21, 2022
8:00 am – Continental breakfast; Book & Raffle Tables open
9:00 am to 9:00 pm – Full day program, which ends with worship, keynote talk, and healing prayer opportunity
Saturday, October 22, 2022
8:00 am – Continental breakfast; final opportunity to purchase books or raffle tickets
9:00 am to noon – Morning session, which ends with worship, celebration Eucharist, Holy Spirit anointing, and a blessing by the keynote speakers
Optional:
Sunday, October 23, 2022
8:30 am and 11:00 am Church Services
Rev. Nigel Mumford preaching
Church of the Good Shepherd (conference venue)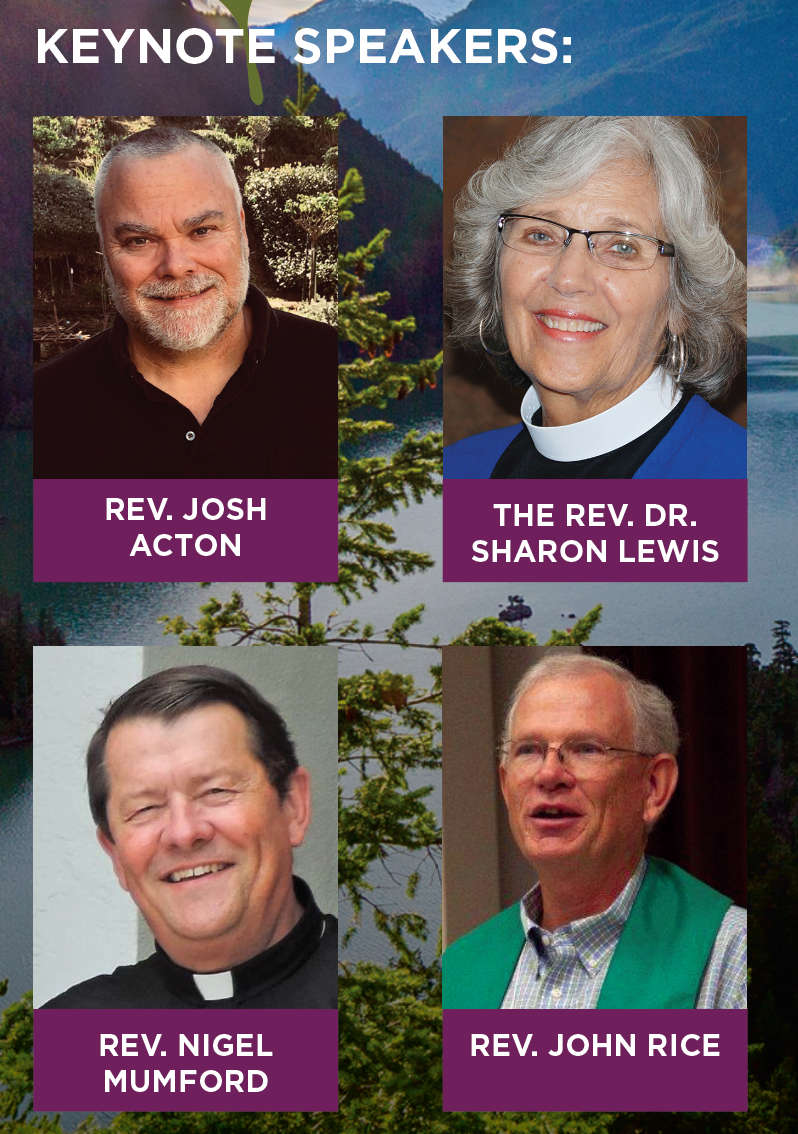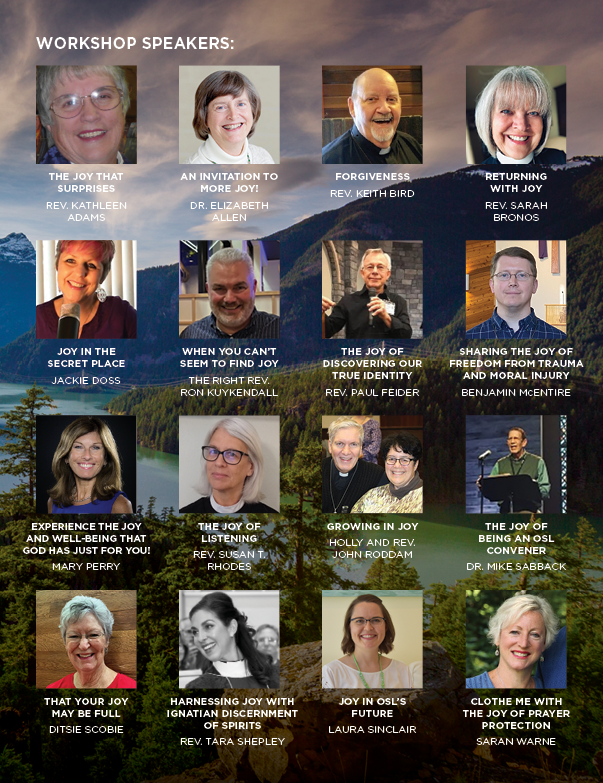 Click here to download the flyer for the Conference Workshop Speakers topics & bios.
Click here to download the full schedule for the Conference.
Register Now!
Limit 300 participants.
Register today! You don't want to miss this in-person OSL family reunion! Plan on coming and invite a friend! This conference is for OSL members and non-OSL members; everyone is welcome!
Late Registration $150 (Begins September 13)

Pay by credit card by completing the online registration below.
Would you like to bless someone else with a scholarship registration or bless the keynoters? Click here to donate. Write "NA Conference" in the area that asks "In Honor of". Thank you for your generosity!
To pay by check, please print out this registration form: click here, and mail it in.
Brochure, Invitation & Conference Workshop Speakers Topics / Bios:
Download these printable brochures and invitations to invite non-OSL friends!
Click here: Workshop Speakers
Click here: Invitation Brochure
Click here: Mail In Registration Page
Below registration, you will find more information about lodging, the Vancouver WA area, the keynote speakers, and the 16 workshops!
More Details About the Event:
Travel:
Please make sure to take care of your other travel arrangements. The registration fee does not include hotel, travel, or transportation.
Lodging:
Please secure your own lodging. These hotels will fill up quickly!
We have a block of rooms with excellent room rates for the conference ($140 per night plus tax), which includes breakfast at a brand new Best Western Premier. The hotel is a 10 minute drive from the Portland (PDX) airport and less than a 10 minute drive to Church of the Good Shepherd.
https://www.bestwestern.com/en_US/book/hotel-rooms.48186.html?groupId=Y10ME7C4
We also have a block of rooms at the Holiday Inn Express. This is approximately 10 minutes from Good Shepherd by car. We have secured the same room rate of $140 plus tax, which includes a hot breakfast, for a room with either 1 King or 2 Queen beds. Either call and ask for the "OSL Block" or use our special link below. When the website opens, click the red "Check Availability" button on the top right, then select your dates. You'll notice that the Rate Preference is already preset to "Group Rate, Travel Agent" with our OSL group rate.
Hotel Specials for Holiday Inn Express & Suites Camas- Vancouver | Camas Hotel Deals and Discounts (ihg.com)
Transportation:
Please arrange for your own transportation to and from the church, which is less than a 10 minute drive. There will be free parking at the church. Consider renting a car or using Uber to go to restaurants or downtown Vancouver, WA.
Meals:
Registration includes continental breakfast Thurs, Fri, and Sat at the church, plus coffee, tea, water, and snacks during the day.
Optional: You may add on payment for Thursday and Friday box lunches during registration.
Dinners are off campus on your own. You will be given a list of area restaurants (some are within walking distance of the church or down by the Waterfront, if you have a car). There are also limited restaurants in walking distance from the Best Western Hotel.
Click here for a list of: Restaurant Options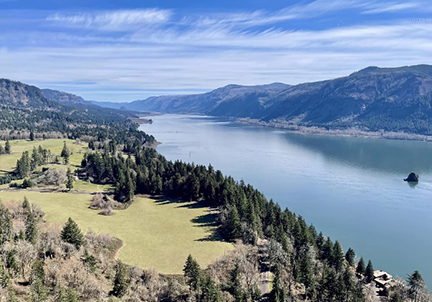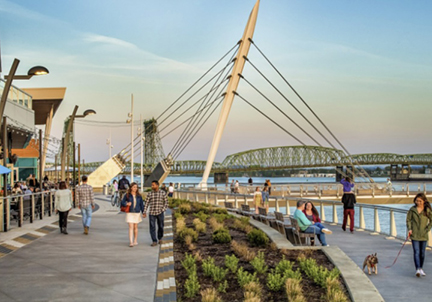 Top Row: Columbia River Gorge with Mt. Hood in the background, Beautiful Multnomah Falls, only a short drive from Portland, Oregon, A nighttime view of Portland, Oregon with Mt. Hood in the background.
Bottom Row: Columbus River Gorge; a stunning place to hike or take a long drive to enjoy.  Stop for lunch at the Skamania Lodge or the quaint town of Stevenson, WA, New waterfront development in downtown Vancouver with an abundance of wonderful restaurants & a waking path along the Columbia River
More to explore in Seattle, WA (3 hours North via car or train) OR keep going to Vancouver, BC!
Questions?    
Host: Saran Warne
warne@comcast.net
Church of the Good Shepherd, 805 SE Ellsworth Rd, Vancouver, WA 98664
(360) 892 – 7770 (ask for Saran Warne)
https://www.goodshepherdvancouver.org/
Registrar:  Laura Sinclair
oslonlinehc@gmail.com
Can I watch the keynote recordings from home?  
Yes! All 5 keynote talks and the 4 workshops that take place in the main sanctuary will be recorded and made available after the conference (likely in November) for a fee. We are still working on the details of this but know that it is something to look forward to that you will be able to enjoy from your home. We are thrilled to be able to continue spreading the joy in this way!
We are unable to livestream the conference or offer a Zoom option.
However, there are lots of other OSL Online opportunities in which you can participate. Take a look at the drop down menus at the top of this webpage titled "Find Healing", "Request Prayer", and "Events" to see how you can get plugged in!
Thank you for your continued prayers covering the conference. You are blessing this OSL experience with your gift of intercessory prayer, and we are grateful indeed!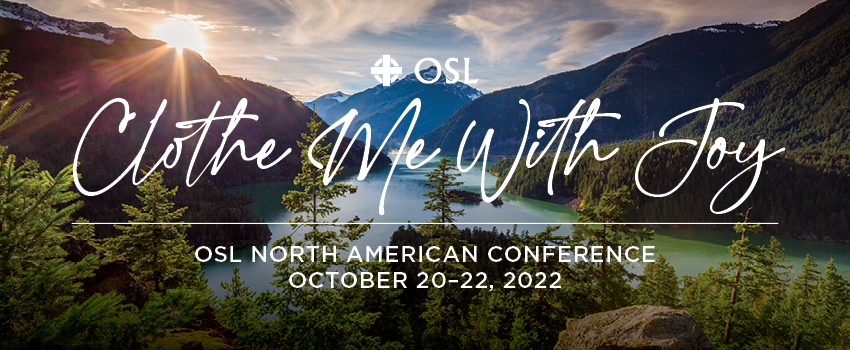 Keynote Speakers: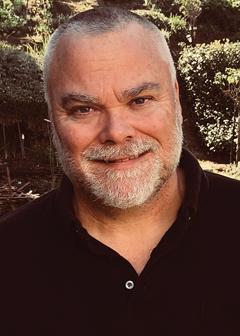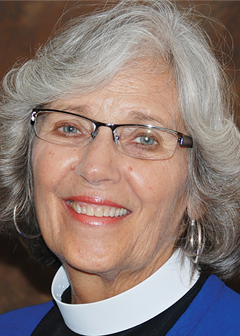 Rev. Josh Acton is the North American Director of OSL. Rev. Acton has pastored Episcopal, Vineyard and Anglican churches for over 30 years and currently serves as rector of St. Paul's Church in Murrieta. Josh is a leader in the healing ministry and speaks regularly at conferences, retreats and workshops all over the United States and Canada. He lives in Southern California with his wife, Rusti and their family.
The Rev. Dr. Sharon L. Lewis, an Episcopal priest and President of the OSL National Board and chaplain, is a national and international speaker, author and founder of Amazing Love Healing Ministry, a nonprofit ministry focusing on Christian Healing. She has been active in the healing ministry for 30+ years by the grace of God. She resides in Hanover, Pennsylvania where her son, daughter-in-love and granddaughter live.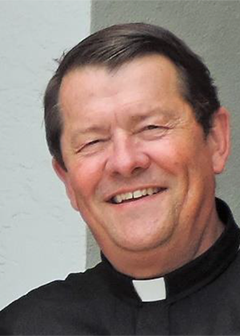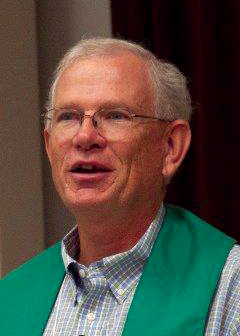 Rev. Nigel Mumford is an International speaker, author of numerous books. Born and educated in England, Nigel Mumford served in Her Majesty's Royal Marine Commandos and became involved with healing in 1989 after the dramatic healing of his sister, which later led to his ordination. He is the Founder & President of By His Wounds, Inc. and is currently an Associate Priest at Galilee Church, Virginia Beach, where he resides with his wife, Lynn. 
Rev. John Rice has taught and equipped people for Jesus' healing ministry in churches and OSL groups throughout the country for more than 30 years.  In 2012, he left parish ministry to focus more on God's call "to encourage, equip, and empower God's people for healing prayer ministry." John and his wife, Debra, live in Burnsville, NC where he serves as Director of The Blessing Place of Western North Carolina. Family, a small flower farm, and a little fishing keep John well occupied when home.