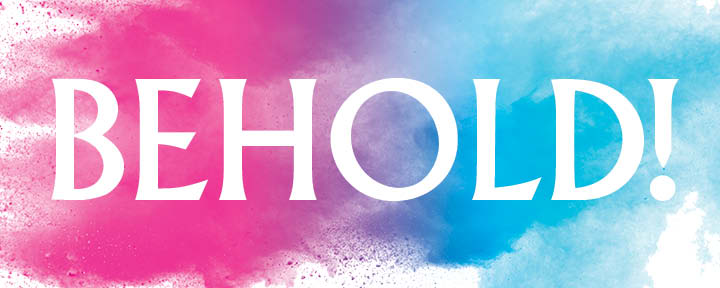 By Rev. Dr. Sharon Lewis
"Therefore, if anyone is in Christ, he is a new creature; the old things passed away; behold, new things have come." (2 Corinthians 5:17)
When God says "therefore," pay attention! This is a declaration by the Lord; this is so! He is saying absolutely this is happening because it is a consequence or result of an action or a decision made. So, we pay attention.
Anyone who is in Christ, which means to be in a fixed position in, on and with Christ, is now absolutely made a new, fresh, unused and unworn creature! Wow! Not only are individuals in Christ made new, but according to the definition of the Greek word for creature, which is ktisis, this newness also applies to institutions and ordinances. Even more astounding is within the definition of this word creature is embedded the word transformation. In other words, our transformation, our healing is already planted inside of us. Remember, we are made in God's image, and that image is stamped inside us, rooted in us, His creatures. God placed within us the capacity and possibility for transformation. Why? Because we are IN Christ! How do we activate this transformation already inherent in us? Turn to Christ, the transformer, the activator, the healer who has already chosen us.
This journey into newness happens both now and not yet for each of us. Remember, we are saved, and we are working out our salvation in fear and trembling through the ongoing process of repentance, healing, reformation, renewal and transformation.
It is also true of institutions. OSL is in Christ, rooted in a deep calling to bring the healing of Jesus Christ to a hurting world. In this journey, we transition, moving together as a body through the same process as an individual creature. OSL has been transitioning for the past two years as God has expanded our communities beyond old boundaries. God has stretched us! The old things have passed away.
We have transitioned into a grassroots ministry, with many volunteers growing into trained prayer leaders. We have transitioned from small OSL groups disconnected from each other to widespread participation in online communities, the 26 Miracles courses, regional and live Facebook healing conferences and break-out rooms. We have transitioned from prayers offered on a limited basis to a local community to virtual prayer walls, Zoom prayer appointments, and soon to come, a virtual prayer center. It's all about expansion—the new has come.
So now what? Hear the Lord say right now: "Behold! I AM doing a new thing… do you not perceive it?" (Isaiah 43:19 RSV)
That word behold is really a command from God, an imperative. He's saying, LOOK! Look at the new thing God is doing in OSL. We are moving into transformation, individually and corporately. God asks whether we are catching on. Do you perceive this new thing God is doing in OSL? We must look and get everything into alignment with God's movement. What does this mean? We take the time to LOOK at ways we do things, operations we perform in-house, the curriculum we teach, all manner of things. We go through this process by prayer and the lead of the Holy Spirit, by asking questions, discussing and working together. Old things are passing away, and new things have come.
We have a global call upon us! Go into all the world bringing the healing light of Christ. We have a global call to expand beyond our borders here and plant healing communities worldwide. Can we? Yes, we can do ALL things through Christ (who has made us new), who strengthens us.
Just Behold!
Hallelujah!
We say Hallelujah!
—
The Rev. Dr. Sharon L. Lewis, an Episcopal priest and President of the OSL National Board and chaplain, is a national and international speaker, author and founder of Amazing Love Healing Ministry, a nonprofit ministry focusing on Christian Healing. She has been active in the healing ministry for 30+ years by the grace of God. She resides in Hanover, Pennsylvania where her son, daughter-in-love and granddaughter live.