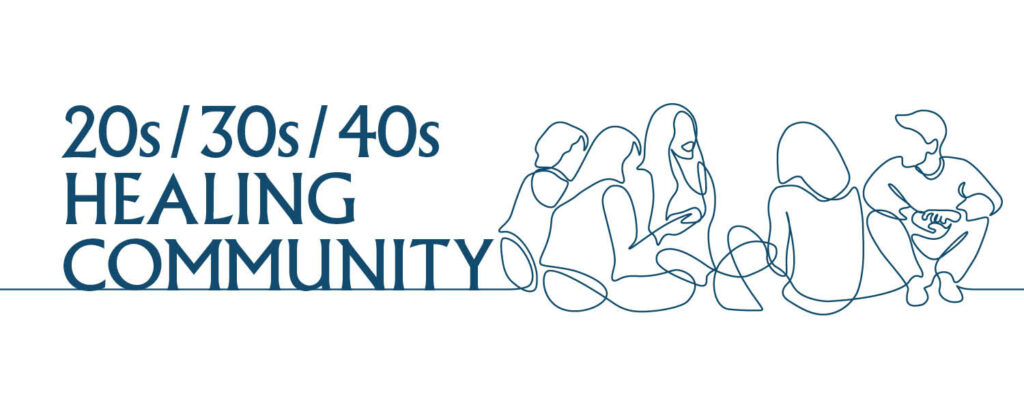 By Laura Sinclair
Our healing community meets on Zoom on the second Monday evening of each month. It is a time to experience healing, to learn how to pray healing prayer for others, and have fellowship with others in this age group. We now have participants from five different time zones and two different countries. It is so much fun to be in community with others who are on fire for Jesus' healing ministry!
"I joined the OSL 20s/30s/40s group during the pandemic to connect with those who feel called to the healing ministry of Jesus. In our monthly meetings, I have enjoyed prayer and fellowship with others from all over the country. It is amazing to hear God speak so personally to you through others who barely know you. I have been blessed by the messages others have shared during our Zoom breakout rooms." – Allison Kramarczyk
"I feel encouraged and inspired when other people share their experiences with God in prayer, as well as being able to pray alongside others and be prayed for! I love the diversity of our 20s, 30s, and 40s group, and how we all come from different denominations and walks of life, with different perspectives, but we are united by our desire to grow with each other. I also appreciate the quality of the material and the speakers. Every session has been packed with great teaching as well as time to practice what we're learning together." – Hannah Dreher
You are invited!
Are you in this age group? We would love to hear from you! You can join the monthly Zoom group or find out about other upcoming events. Go to OSLtoday.org > Find Healing > 20s/30s/40s Community.
Would you like to partner with us?
"The first time I attended an OSL event was over 20 years ago, towards the end of my time in high school. I would continue to have some exposure to OSL through the course of my time in college and seminary and later became a chaplain after my ordination to the priesthood. While OSL helped me follow Jesus's call to follow Him into healing ministry, the absence of others in my age group at ministry events has remained a concern. The creation of the 20s/30s/40s group is a long-awaited answer to a prayer for a bridge between the younger generations and the healing ministry of Jesus Christ. The need for such a ministry is greater than many realize and goes far beyond ensuring that the OSL has a future.
Today's young people have suffered at the hands of their peers and from growing up in unstable and broken homes at a rate that far exceeds those of previous generations. All too often, the churches in which they were raised failed to show them that in Jesus, such wounds can be healed, enabling the enemy to use their unhealed hurts to lead them away from Christ. Young people have abandoned the faith in droves over the past several decades, having never experienced the power of Christ to heal. It is my hope that the 20s/30s/40s online group will introduce those who have remained in the Church to Jesus's healing power and equip them to help their peers find healing and freedom in Him. As this ministry progresses, it will need your prayers and support to make a difference in the lives of today's younger adults." – Benjamin McEntire
Intercessory Prayer Partners
We are looking for prayer partners who will lift up this group in prayer during our monthly meetings on the second Monday at 8p.m. ET. Please email oslonlinehc@gmail.com if you would like to partner with us. We will keep you updated with specific prayer requests and praise reports.
—
Laura Sinclair is the Coordinator for the OSL Online Center for Healing Prayer and the convener of the 20s/30s/40s group.  She is a professional home organizer and teacher in Houston, TX.  She loves to be outdoors and especially enjoys spending time with her goddaughters.