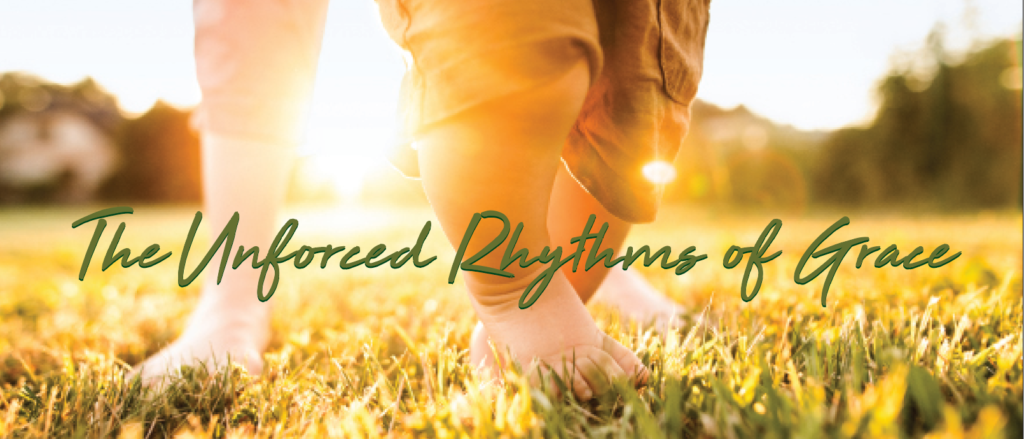 By Jackie Doss
I am not a Bible scholar. There are many scripture passages that I can picture in my mind, but when I search, I can't find them. For instance, I was looking for a passage from one of Paul's letters, where he admonishes his church to do what he does. I've searched in BibleGateway.com using various forms of "Watch me. Do what I do" in multiple translations, but I've come up empty. I know it's there somewhere! I remember hearing Curry Blake preach about it. He said Paul was training people to walk in the Spirit—to heal the sick and raise people from the dead, just as Jesus taught his disciples. He told them that the best way to do it is to imitate what he did.
This is the best way to learn! It goes beyond listening to lectures and taking notes. It's called practicing, emulating or reverse engineering; some might even call it "fake it 'til you make it." We could listen and admire, but is that truly "taking to heart" in the literal sense? The heart is the muscle that keeps your body "working!"  Imitation requires that you to step out of your comfort zone and "do" something. 
Not everyone is bold. Some of us sit on the sidelines, hoping we'll muster up some courage or attain enough knowledge to go out into the world and make disciples—after we know, after we know it ALL. We listen to good preachers, take notes, pray for boldness and hope we'll learn by osmosis. But that's not how a baby learns to walk, and it's not how Jesus wants us to learn. He says, "Follow me…" as in "Get up! Walk! Take your first step!"
There's another passage or two in scripture where Paul urges the church to encourage one another, to lift one another up. That's what living in community entails: learning from one another, gaining courage from one another and walking through life together—always learning, always growing. We are a body, and Christ is our head—a beautiful, complex organism that accomplishes things the hand alone could never accomplish, no matter how many notes it takes!
That's why whenever I'm asked to do something I've never done before, I find out what others have done and try to learn from their victories and failures. That's where we are right now in OSL. There are folks out there who have learned how to reach people through virtual conferences and services, and the rest of us are learning from them. Many have been walking in the Spirit so long that they've learned the "unforced rhythms of grace." They are our teachers. If you haven't been getting together with an OSL community in one way or another, you may not have anyone to imitate. Find them! Learn from them.
From seemingly unimportant things like learning to use technology—to big things like praying in faith and seeing people healed—if we learn from our brothers and sisters in Christ, we are following Christ, one baby step at a time.
"Walk with me and work with me—watch how I do it.
Learn the unforced rhythms of grace." Matthew 11:29
The Message (Look! I found a passage!
—
Jackie Doss has been involved in healing ministry as member of OSL since 2007. She is a former teacher and jack-of-all-trades who is also an amateur singer/songwriter/writer and a "Life Message Coach." Jackie writes and performs soaking prayer scripts and leads music at small events. She is married with one grown son, daughter-in-love, and perfect grandbaby. She lives in Irving, Texas with her husband and three dogs.