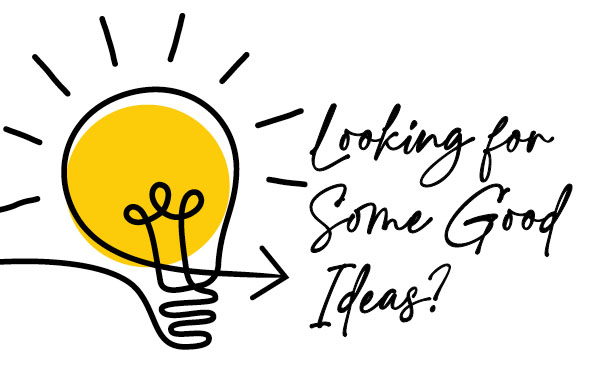 By Ditsie Scobie
At our Region 3 conveners' meeting in April, we collected ideas that were used by our individual healing communities. While we realize that these ideas will work for some communities and not others, we're hoping these ideas will spur some new momentum and enthusiasm for praying throughout OSL. If you have any other ideas, please send them to Ditsie Scobie at ditsiesco@gmail.org.
Personally invite a friend to your healing community meetings, a conference, a Zoom conference or a Zoom teaching.
Visit a nursing home and pray with the residents.
Personally invite a friend to your healing community meetings, a conference,  a Zoom conference or a Zoom teaching.
Visit a nursing home and pray with the residents.
Join another nearby healing community for sharing, encouragement, fellowship or training.
Encourage your members to participate in a Zoom conference or training.
Give Sharing magazine away.
Engage people in your church in conversation about the healing ministry and what OSL has meant for you.
Join other healing communities around the or out of the country by Zoom, or by email for prayer, sharing and encouragement.
Try a hybrid meeting—part in-person and part by Zoom.
Invite other churches to participate in a healing mission.
Share OSL with other churches and invite them to your healing community meetings.
Do a Prayer Walk in your area with folks from other churches.
Check out the Online Center for Healing Prayer.
Visit the Prayer Wall. Choose a day for your healing community to pray over the requests.
Set up a prayer chain among your members or at your church.
Hold a healing service.
Have a morning of Soaking Prayer.
Join another healing community for a retreat.
Be available to pray after the service on Sunday mornings.
Pray over hand-made prayer shawls and give them to those in need.
Do a book study at your meetings.
Watch healing videos together.
Invite guest speakers, either in person or by Zoom.
Pray for one another at your meetings using different methods of prayer, such as Soaking Prayer, Silent Prayer, Prayer of Petition, Prayer of Command and Blessing Prayer.  Anoint one another for healing.
Contact those who have drifted away from your community and invite them to join you.
Sponsor someone in OSL who's on a tight budget.
Share healing testimonies with each other and your congregation.
Be bold and expectant in your prayers.
Connect with the youth in your church or community by letting them know you're praying for them.  Invite them to your meetings.
Pray in public: at farmer's markets, in the malls, near the county offices, near the schools.
Pray for your church, nearby schools, local, state and federal government, first responders and world events.
Visit the elderly and shut-ins at your church and pray for them.
Set up a prayer room or healing center at your church. 
Post healing stories on Facebook, Instagram or Twitter.  
Post a healing prayer message on Facebook live.
Send encouraging emails to people in your healing community and those who are no longer active.
Pray for your pastors.
Set up a prayer tent on a corner.  Give water away to those passing by and invite them for prayer.
Speak blessing prayers over your families, doctors, first responders, servers in restaurants, clerks in stores, and anyone you cross paths with.
Give out prayer cards (cards with prayers on them) to the people in your church or your community.
Give out cards for prayer requests to your church members.  Meet together to pray over the requests.
Have a day to practice—to try out all the types of prayers you've heard about.
Pray for one another in your healing community every day.
Pray the OSL Cycle of Prayer, individually and in your meetings.
There's so much information about healing prayer—keep studying, keep reading, watch videos, attend conferences and keep in contact with other members around the country.
Be expectant that God will move in your healing community.