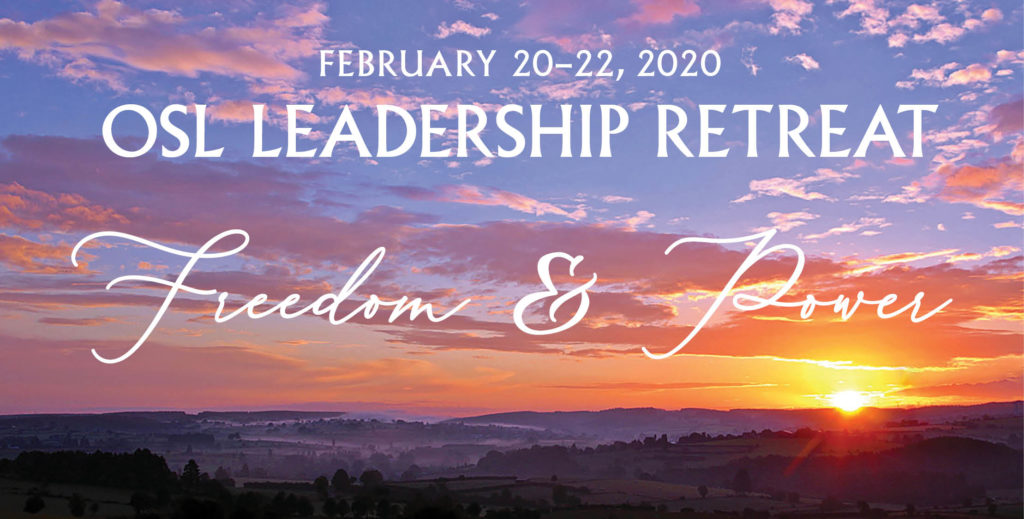 By Rev. Josh Acton
The upcoming February 20–22 OSL Leadership Retreat is entitled, "Freedom and Power," because we are going to be equipped in a practical way to demonstrate the healing, freedom-giving and powerful love of Jesus  Christ to the world. We want our healing ministers in OSL to move deeply into the foundational elements of Jesus' own healing ministry. We have organized the retreat around the following topics and presentations:
Healing the Soul
The Rev. Paul Feider and the Rev. Dr. Sharon Lewis will discuss how to pray deeply and effectively for healing to persons dealing with shame, fear and anger that are the results of various kinds of trauma, especially rejection.
Deliverance: The Unbound Method
Fr. John Rice  and  co-leader, Julie Jahn of Unbound Ministry in Charlotte, North Carolina, will provide an introduction to the Unbound Deliverance Model. Unbound training is spreading globally and is being embraced by Roman Catholic, Evangelical and Charismatic churches. The unbound method is rooted in simple practices such as personal repentance, forgiveness, non-confrontational deliverance from evil spirits and the Father's blessing. It is enormously effective and gentle and is a wise and loving approach to deliverance ministry.
Practical Spiritual Gifts for Ministry
Rev. Josh Acton and Rev. Dr. Sharon Lewis will gives us grounding in the "naturally supernatural" elements of the healing ministry as laid out in the Scriptures. These are the powerful tools of the Spirit so that we can operate fully in all that God has given us to minister to his world.
Hearing God and Speaking Words of Knowledge
Rev. Acton will lead us in teaching and exercises to hear and speak God's words to others in a way that is balanced, effective and powerful. You will also have an opportunity to receive words of knowledge for yourself and your ministry. Receiving or giving a timely word from the Lord can be life transforming!
Healing the Next Generations
Pastor Brian Miller discuss how to inspire ministries to the Next Generation. Brian has been anointed to bridge generations, and he is a young leader rich in wisdom and love for God's people. Brian is making a huge and lasting impact in the community in which he pastors, as well  as lighting a fire for us in OSL!
Saran Warne, Director for Region 8, is working mightily with Brian Miller and Sharon Lewis on our Next Generation Task Force. She is an anointed, loving and powerful speaker and leader who has made incredible inroads to win the hearts of young people in her own community. Her presentation is titled, "A New Generation of Healers."
Words cannot express how excited we are about what is happening within OSL. Our last leadership retreat was a spiritual catalyst for us, increasing the momentum and power of the beautiful and unstoppable healing movement called OSL! There is no doubt that this one will do the same!